Who Can We Apply Calcium Ionophore (Ca-Ionophore)?
In the cases experiencing successive failures in fertilization,
In case of obtaining very little egg or sperm
In the cases with no fertilization at all by microinjection treatment In the patients with all sperms being "globosperm"
Calcium Ionophore Effect Mechanism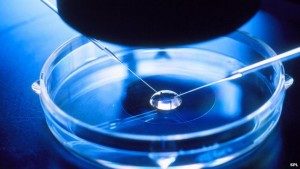 For a healthy fertilization, sperm has to into the egg and leave the enzyme on the top inside the egg and thus enable increase in the amount of calcium inside. No egg can be fertilized if phospholipase C is missing or not available in the sperm. That is because the calcium rate inside the egg cannot increase without phospholipase. No proper sperm to fertilize the egg could be obtained from the men with sperms with the number, quality and structural disorder (morphology). Successive failures in IVF are particularly caused by the problems of fertilization in men with problems in the number and quality of sperms and movement and morphological development disorder. Calcium ionophore is an application which enables increasing the amount of calcium inside the egg following the micro-injection process. In calcium ionophore application, primarily egg and sperm are fertilized through micro-injection (ICSI) process and then eggs are soaked inside calcium ionophore for a few minutes. Here, the main purpose is to artificially increase the calcium level in the egg following the sperm's entrance into the egg. That is to say, necessary reactions in the egg are promoted to force the egg to fertilization. A healthy fertilization and thus high pregnancy rate is obtained through this process.
Calcium Ionophore is the New Hope in Fertilization Problem
Upon evaluating IVF practices made by using this technique, the publications show that fertilization rates, which were 35% in the previous trial for the same person, increase up to 57%. Most importantly, pregnancy rates increase from 7.6% to 46.6% and live birth rates increase from 1.3% to 34.2%. Furthermore, there is no increase in either big or small anomaly risk in the babies that are born as a result of theIVF which is made thereby applying this technique.
At Dogus IVF Center, we apply this technique on the couples with lower fertilization rate in the previous trials or those with heavy sperm problem.