Our Services
Our center is the only gynecology branch hospital in Cyprus and continues its activities in the fields of gynecology, genital aesthetics, medical laboratory services, infertility, IVF, donation, surrogacy and genetics.
Our services; In addition to the procedures such as IVF (in vitro fertilization), ICSI, IUI (vaccination), egg freezing, egg donation, sperm donation, embryo donation, surrogacy, we can detect the diseases that may occur in the child to be born with the PGD and NGS applications we perform, as well as gender selection in case of medical need.
In addition, among our services, surgical sperm search applications such as micro TESE for azoospermic patients are performed by our specialist urologist. In addition to these applications, sperm and embryo freezing with the vitrification method that increases the chance of pregnancy, Assisted Hatching, Embryo Glue, Blastocyst Transfer, the use of IMSI microscope in sperm selection, endometrial scratching, genetic examinations (PGT-CGH-NGS) in embryos are performed.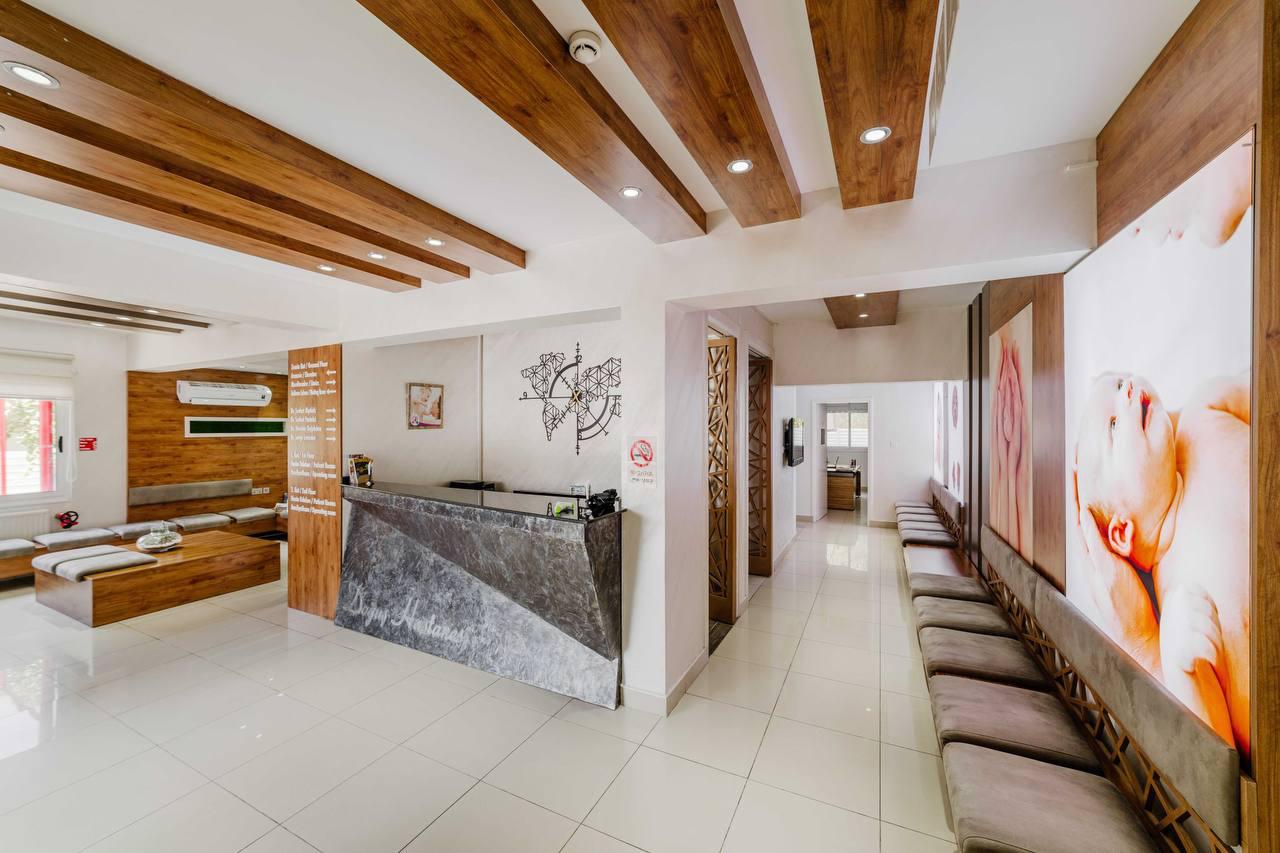 Dogus IVF Fertility Center has an embryology laboratory, genetics laboratory and operating room infrastructure equipped with the latest technology required for current medical applications. In addition to all these equipment, it has been accredited by obtaining the ISO 9001:2000 certificate.
Our center is Şehit Erdoğan Mustafa Sok. No: 19 Yenişehir / Nicosia continues its activities.With its car park, cafe and resting areas, it has been prepared not only as a medical center, but also to provide service with love and care in a way that makes you feel at home.
Our Exceptional Services
Free ICSI
Free Blastocyst Transfer
Free Assisted Hatching
Free IMSI
Free EmbryoGlue
No Waiting List
Many factors are to be taken into consideration when calculating the overall success rate of IVF procedures. IVF success rates depend on the age of the woman, the number of embryos transferred and cryopreserved, the recipient's response to drugs, and the clinic. So, pregnancy rate per cycle can range from 10-50% for women under 35. Success rates slightly decline with older age groups.
Additional Free Services:
International Patient Coordinator guides the patient in the whole process.
Managing the treatment whenever suits the patient.
Managing accommodation for the patient
Free airport service (Larnaca or Ercan)
Free Transportation service between the Hotel and the Clinic.
Support anytime when it's needed.