DR. ŞEVKET ALPTÜRK (Clinic Director)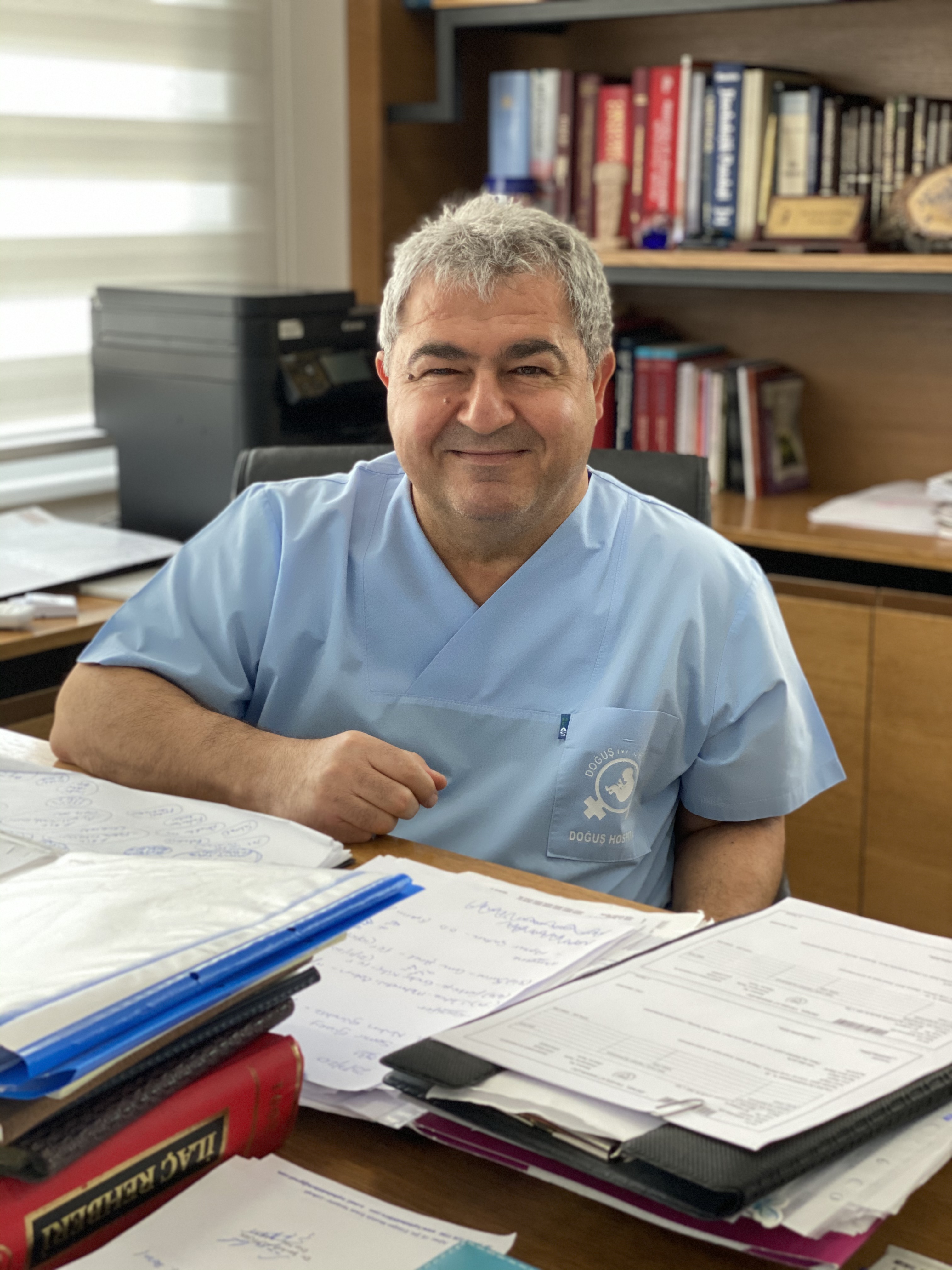 Dr. Sevket Alpturk, is the Institute Director of Dogus IVF CENTRE. The Infertility clinic was established by Dr. Sevket ALPTÜRK in 1992. Dr. Sevket was born in 1959 in Nicosia, Cyprus. He started his education in the field of medicine at Ankara University and finished his degree in 1983. After the field of medicine Dr. Sevket started to continue his studies in the field of Gynecology.
Specialties: Gynecologist and Infertility IVF Specialist
Education:
2001 – 2002 Ankara University Medical School Obstetrics and Gynaecology Department Specialising in new In Vitro Fertilisation and embryo transfer techniques 1988 – 1989 Ankara University Medical School Obstetrics and Gynaecology Department Gynaecologic and Obstetric Ultrasonography, Gynaecologic Endoscopy Micro Surgery and Colposcopy Training 1984 – 1988 Ankara University Medical School Gynaecology and Obstetrics Specialisation 1977 – 1983 Ankara University Medical School Medical Degree.
Awards and Honors:
Pre-congress Course: TARTEN (Translantic Reproductive Technologies Network) ISO 9001 by URS (UKAS Quality Management) Medical and Surgical Diagnosis and Treatment Services 13th of October 2008 ESHRE (27th Annual Meeting of ESHRE Stockholm, Sweden 3-6 July 2011) CME Accreditation Certificate of Attendance Certificate of Gynecologist endoscopy from Medicine Faculty of Ankara University Certificate of Health and Social Ministry of Turkish Republic Certificate of Obstetric Gynecologist Ultrasonography from Medicine Faculty of Ankara University.
International Patient Coordinator Zeina Muhareb 
She has a bachelor's degree from English Literature and Humanities department 2011 with Honour certificate. During those years she was assistant at the University. Then after her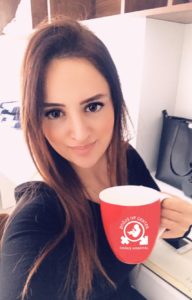 undergraduate degree she started doing masters on Marketing Management field. She had the opportunity to be Research Assistant at the Registrar`s Office. Then after she finished all the courses she started working at Dogus IVF Centre as an International Patient Coordinator. Her Masters Thesis is on International Patient satisfaction and services.
Languages: Fluent in English, Fluent in Arabic (Native), Fluent in Turkish (2nd Native), and a little of French.
Education
Eastern Mediteranean University – Masters on Marketing and Management (13`)
Eastern Mediteranean University – English Literature and Humanities 2007-2011: Graduated with Honours
Training course for Fund Raising Skills in Serbia – Belgrade (2009)
Gazimağusa Turk Maarif Collage 2001-2006: Achieved High School
Mashrek International School 1999-2001
Baptist Amman School 1996-1999
Dogus IVF Centre Medical Team
The desire to have a baby is one of the most important decisions in your life. We, the staffs of Dogus IVF CENTRE,  just aim to make you touch your long-awaited baby.
We are calling the couples who are still walking those lonely miles. We could see the pain you are in and we know that you spent your lives pretending you are OK and that your lives on hold. We want to be your hopes. All the pain and suffering you`d been through was for this moment. Contact us and let our coordinator manage a suitable schedule for your treatment. As Dogus IVF Center, we manage a schedule treatment for patients by providing them with consultancy services regarding egg donation, sperm donation, embryo donation and ivf treatments with gender selection. We provide the best care for you and your health…
Dogus IVF Centre Professional Team
Gynecologist and IVF Specialist
Jin. Op.Dr.Şevket ALPTÜRK
Dr. Serhat PARTALCI
Anesthesia Specialist
Dr. Çağatay Çelik
Coordinator of Turkey
Ezgi Kalkan
International Coordinator
Zeina Muharreb (English-Arabic)
Gaia Garatti (English-İtalian)
Erdem Coşkun (French)
Arzu Kozkıran (Deutsch)
Mirşat Mamedova (Russian)
Embryology Department
Dr. Münevver Serdaroğulları
Emb. Can Erbulut
Emb. Fatma Tertemiz
Emb. Tonguz Çakmak
Emb. Gül Dağlı
Emb. Türkay Öyken
Genetic Department
Prof. Dr. Nejat İmirzalıoğlu
Dr. Ayşe Sözüöz
Bio. Levent Erkan
Nurses
Havva Sağdeniz
Serap Menekşe
Cihan Seyitkuliyeva
Gül Doğan
Mirşat Mamedova
Öznur Doğan
Kübra Dinç
Secretaries and Accounts Department
Bilge Alat
Ayşe Gülpınar
Seda Demir
Transportation Responsibles
İbrahim Soyal
Kemal Doğancılı
Kaan Baykent
Porters
Feray Kokulu
Filiz Karakaplan
Nevşim Yücener
Risalat Baratova
Catering Responsibles
Fatma Bostantepe