Geographical Position: Middle East, Eastern part of the Mediterranean Sea
Area: 3,355 km² (out of the total area 9,250 km²)
Population: 264,172 (2006)
Capital City: Nicosia / Lefkosa
Unit of currency: Turkish Lira
Significant Cities: Lefkoşa, Girne, Mağusa, Güzelyurt, İskele, Lefke
Official language: Turkish. English is widespreadly used.
Religion: 99% of Muslims.
Electricity: The electric voltage in Cyprus is 240; and the standard in use is BS.
Time: The time system used in Northern Cyprus is within the "Eastern Europe Time Zone". Therefore, time is 2 hours faster than the time used in Greenwich (Londra). (Time system is the same as the one used in Turkey).
Traffic: The cars are lefthand drive within Cyprus.
Telephone: In order to use the current telephones, they should be open for roaming internatiaonally.
Unit of currency: The official unit of currency is the New Turkish Lira. Some other units of currency are also used, such as Euro, English Pound and American Dollar in particular.
Banks: The bank are open in between 08.00 – 12.00 and 14.00 – 16.00, excluding the weekends. İş Bankası, Garanti Bankası, ING Bank,TEB Bank and HSBC are available as well as local Cyprus banks. The use of credit cards is widespread in the island.
Shopping: The working hours of the shops may vary depending on the seasons. In the summer time, the are open between 08.00 – 13.00 and 16.00 – 19.00; and in the spring time they are open between 09.00 – 13.00 and 14.00 – 18.00.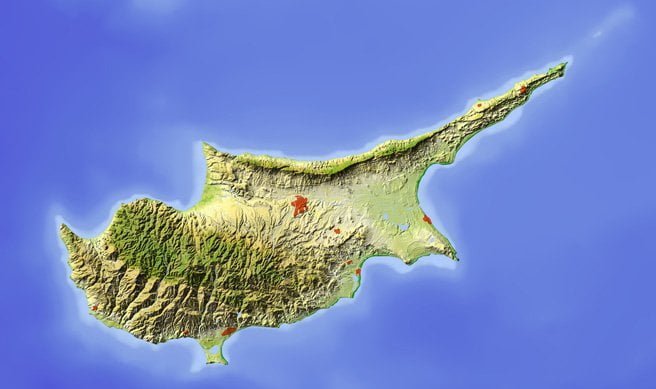 Transportation to North Cyprus:
Transportation from Turkey is via airways and by sea. The transportation to Cyprus is provided by Turkish Airlines, Pegasus and Atlasjet, as well as by Anadolujet Airlines . Expeditions from Taşucu all the year round and from Alanya for the summer time are available to Cyprus. You can come to Cyprus via Cyprus Turkish Airlines and Turkish Airlines from abroad by means of connecting flight, or directly via Cyprus Airways.
Transportation within North Cyprus:
It is oftenly provided by taxicabs. Taximeter is applied in the taxicabs. Long distance transportation is made by using autobusses and minibusses. Renting car is of a wide preference with various brands of cars in the island. When you come to Cyprus for your treatment, transportation is provided by ourselves.
The Climate:
Typical Mediterranean Climate.
In winter, the warm day times are generally followed by cool evenings. In the summertime, the weather is hot like as the south coasts of Turkey. The most convenient time to visit Cypus is in the spring or the autumn. We would like to remind you that the spring in Cyprus starts earlier (at the end of February) than in Turkey.
The Processes for Entering in North Cyprus
Passport: Tukish Republic citizens and foreign nationals can make an enterance into Turkish Republic of Northern Cyprus (TRNC) with valid passports unexpired.
Identity Card: The citizens of Turkish Republic can visit Cyprus with their identity cards. (However, they can not enter into Cyprus with any authenticator identity cards other than identification books).
North Cyprus Main Historical and Touristic Places:
Lefkoşa – Venetian Column, Girne Gate, Selimiye Mosque, Green Line.
Girne – Old Harbour, Girne Castle, Bellapais Monastery, St. Hilarion Castle.
Mağusa – St.Barnabas Monastery, Kertikli Bath, Namık Kemal Museum,
Salamis Ruins, Othello Castle, Lala Mustafa Paşa Mosque, Karpaz.
North Cyprus Main Meat and Fish Restaurants:
Passport, Ambiance, Missina, 5 Mile, Archway, Niazi's, Altınkaya, Harbour Delight, Set Fish, Address, ele, Hurma, Annibal, Californian, Eziç.
For More Information:
Visit: http://www.northcyprus.cc/